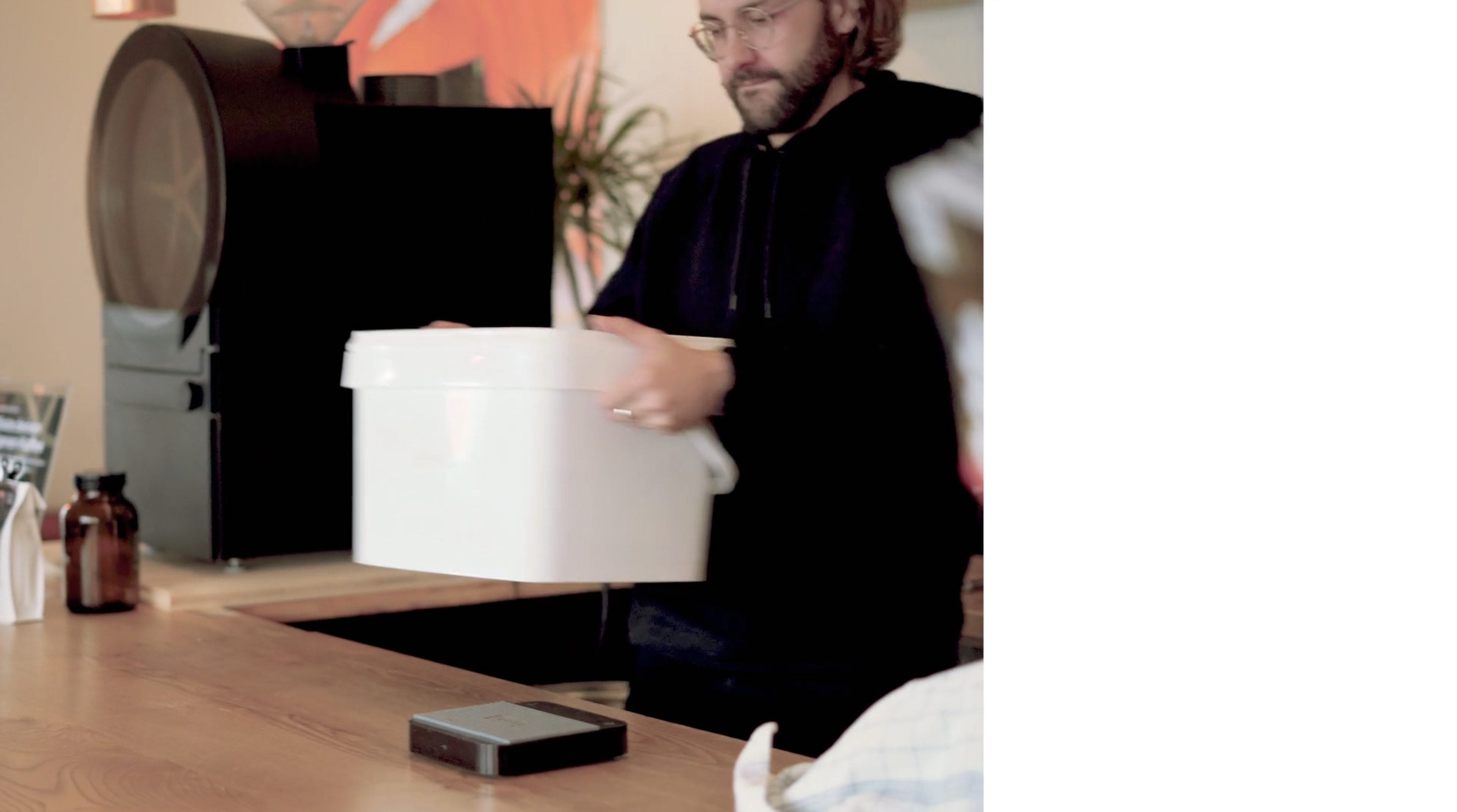 We are on a mission to refine the coffee industry by delivering the ultimate coffee experience to consumers worldwide. The first step is to personalise coffee to meet your unique preferences.
Mikafi in a nutshell
We are on a mission to refine the coffee industry by delivering the ultimate coffee experience to consumers worldwide.

In our quest to achieve this goal, we embarked on a journey to find a roasting solution that could create small-batch roasts, personalized outcomes at scale in both retail and local shops, all while keeping the experience affordable. Despite our best efforts, we were unable to find such a solution.

Instead of giving up, we decided to take a bold step and rethink coffee roasting altogether. We created a cutting-edge digital IoT platform that can customize roasting to each individual's needs, while simultaneously providing a seamless and easy-to-use experience for shop owners and individuals alike.

To ensure that our coffee experience is world-class, we developed an AI model that predicts the right green coffee with the ideal roasting profile to create a truly customized coffee experience. We have curated a library of green coffee partners, guaranteeing direct trade, sustainability, and quality in every cup.

But our commitment to excellence didn't stop there. To ensure that we deliver the ultimate customized coffee experience, we designed a new, digitally-enabled roasting technology in partnership with a leading industry player that manufactures the system and provides worldwide maintenance and support for it. We own all the intellectual property rights to this cutting-edge hardware made in Switzerland.

By providing a personalized and affordable coffee experience, we are confident that we can disrupt the coffee industry and pave the way for a new era of customized food tech.
Mikafi Experience
Our coffee solution is perfect for businesses that want to offer a high-quality, sustainable, and personalized coffee experience. Our research based technology, the Roasting Intelligence (RoastAI), ensures consistent quality throughout the entire process, from sourcing green coffee directly from farmers to roasting on site.

Our cloud portal and coffee roasting machine use IoT technology to provide real-time data on roasting parameters, making it easy to achieve the desired flavor and aroma. The coffee roasting machine is fully automated, making it simple to use and environmentally friendly.
To bring all relevant information and an joyfull experience to their coffee enthusiasts, we built a digital platform to offer personalized recommendations based on their taste preferences and all information on the origin and journey of their coffee. This promotes transparency and traceability in the coffee industry and allows coffee lovers to enjoy a unique and enjoyable coffee experience.

Overall, our coffee solution empowers businesses to provide a high-quality, sustainable, and personalized coffee experience, while making the process simple and user-friendly for everyone involved.
Your benefits
By adopting our IoT roasting solution, our clients can not only provide a unique and personalized coffee experience to their customers but also increase profitability.

With our approach, our clients can reduce their operational costs by purchasing green beans directly from the farm and roasting them in-house, eliminating the need to purchase expensive pre-roasted coffee. Additionally, our subscription-based model allows clients to generate a steady stream of revenue, which can significantly impact their bottom line. With higher customer satisfaction and increased revenue, our clients can enjoy greater profitability and a competitive edge in the coffee industry.
Be part of our journey
Are you a coffee selling business looking for innovative ways to connect with your customers and offer the freshest coffee experience possible? Look no further! We have built a platform that can help you achieve just that.

By partnering with us, you'll gain access to a range of cutting-edge coffee tech solutions, including digital ordering platforms, inventory management systems, and more. We'll work with you to understand your unique needs and goals, and develop a custom solution that meets them.

Whether you're interested in a first pilot installation, discussing partnerships, or simply getting a quote, we invite you to reach out via Email and get in touch with our team today. Let us show you how our coffee tech solutions can help take your business to the next level and offer your customers the freshest coffee experience possible.