Simple as can be.
You roast coffee at your place.
From green beans to a cup of coffee – without any prior knowledge of coffee roasting. In your restaurant, bakery or café your staff roast your own creations right before your customers' eyes. A sensuous experience – fresher than ever before.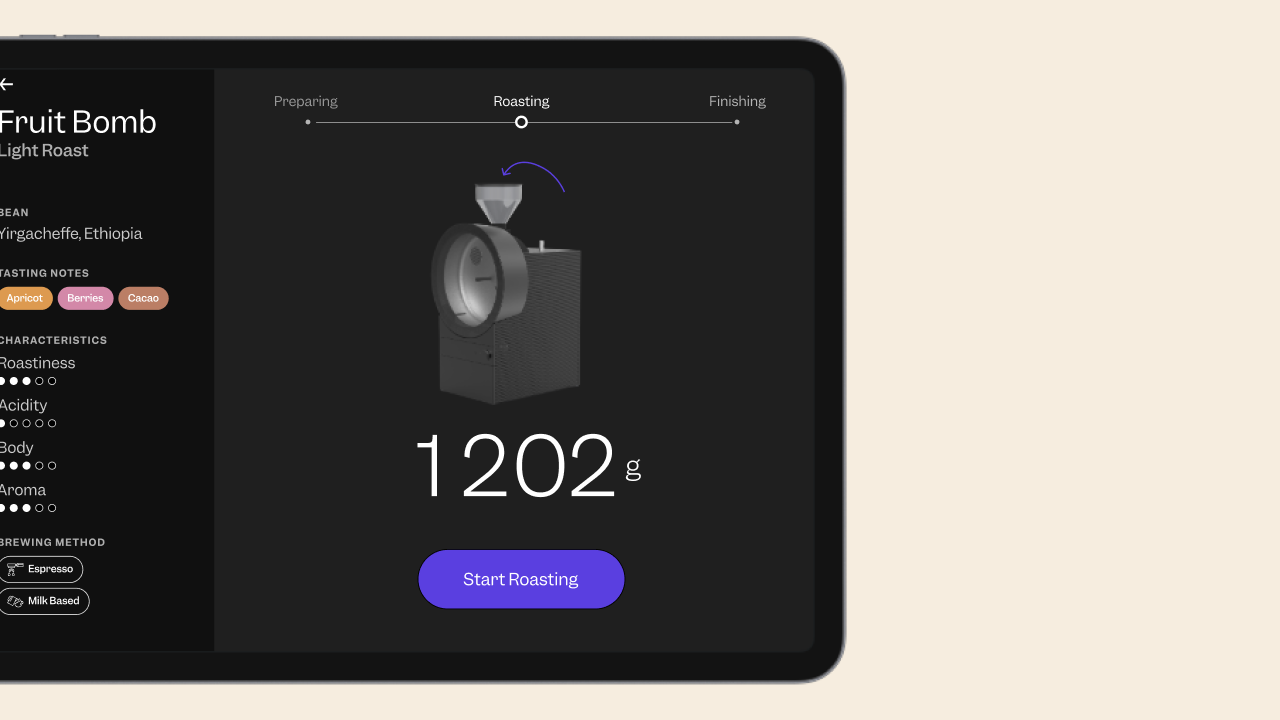 Roasting at a click
With Mikafi your staff don't have to worry about the technical details. They get to take care of the wishes of your customers. Our solution is fully automatic, so the roasting process doesn't have to be supervised.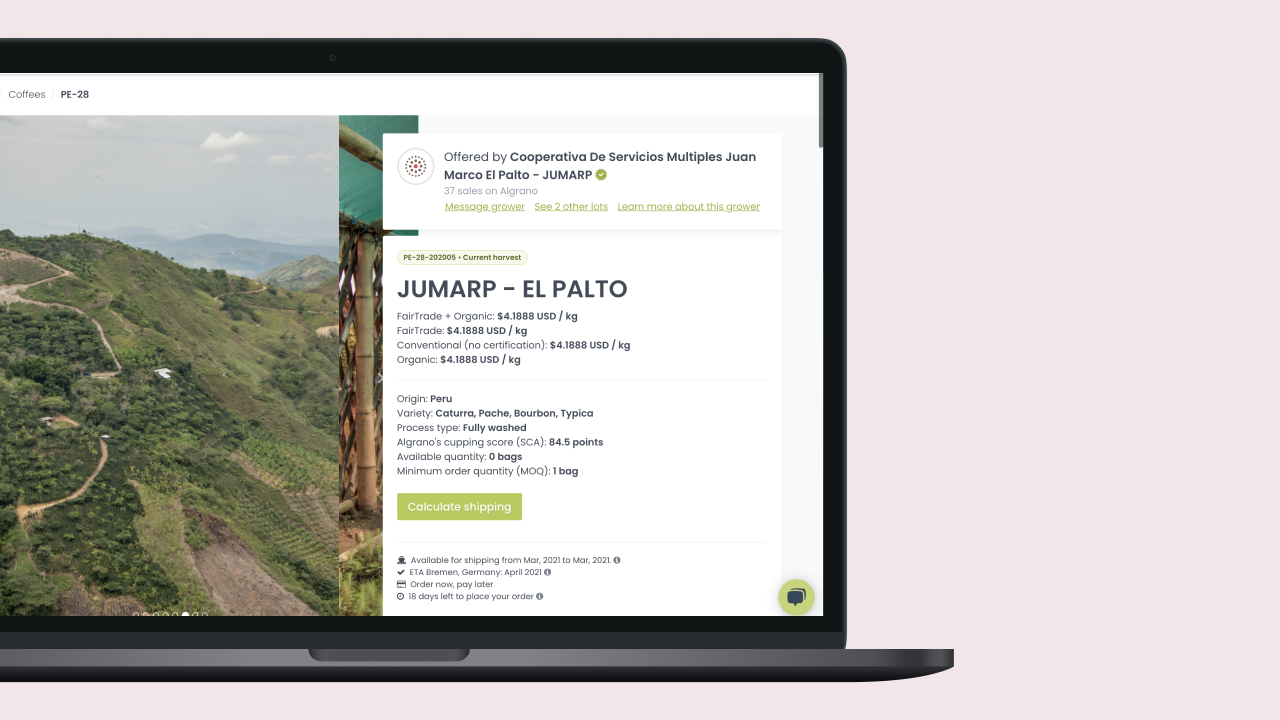 Plug-and-play system
Roast your own coffee beans or work with us to put together an attractive assortment of coffee from all over the world, with a comprehensive selection of beans from Mikafi's farmers and importers.
Features
Precise roasting consistency

Predictive & easy maintenance

Onsite roasting experience

No expertise required

Customizable coffee menu
Tons of tech 
behind every roast.
Tech Specs.
Time to roast one batch incl. cooling
10-15min
Batchsize green coffee
750g - 1kg
Consistency
Roasting to color
Machine size
58cm x 48cm x 80cm
Filter to be cleaned
Every 70 roasts
Contact
Have we sparked your interest?
We are currently looking for pilot customers for the coming year. Fill out our pilot customer form or shoot us an email with all your burning questions.