Guji Oro
Want to impress? This is a coffee for connoisseurs. Even more extravagant as an espresso.
Design your own Roast
FunkyFunkyFunky! This is a crazy coffee, especially as an espresso. Every sip an explosion.
CHF 25.90
Transparency
We strive for quality, truth and responsibility in coffee. We try to always be as transparent as possible about the value chain of your coffee.
Coffee
CHF 5.90
Green coffee, Transport, Weight loss due to roasting
Roasting
CHF 7.20
Labour, Electricity, Amortisation, Space
Story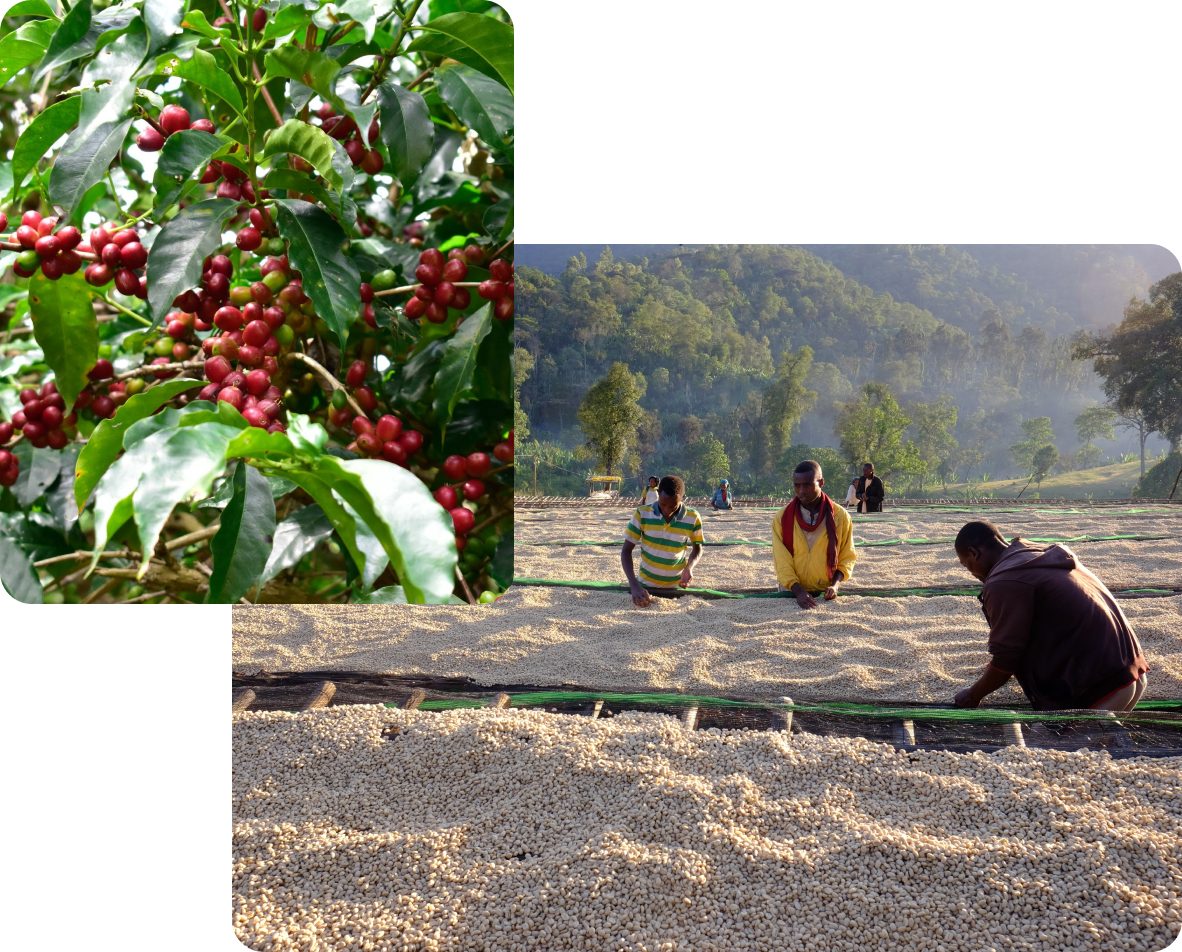 Tracon Coffee, has been experimenting with new processing methods as a way to increase value and stand out among a growing number of specialty washing stations in Ethiopia. Tracon has been trialing anaerobic fermentation with several of their washing stations in Yirgacheffe since 2015.
Farming methods in the region remain largely traditional. Guji farmers typically intercrop their coffee plants with other food crops. This method is common among smallholders because it maximizes land use and provides food for their families.
Mikafi Experience
Order, receive, scan QR code, dive in!