Paradisi
A definitely modern coffee, with sparkling grapefruit notes and full body. A coffee that will also delight your guests.
Design your own Roast
A roast creation for adventurers, like a bite of grapefruit in Costa Rica.
CHF 22.90
Transparency
We strive for quality, truth and responsibility in coffee. We try to always be as transparent as possible about the value chain of your coffee.
Coffee
CHF 5.05
Green coffee, Transport, Weight loss due to roasting
Roasting
CHF 7.20
Labour, Electricity, Amortisation, Space
Story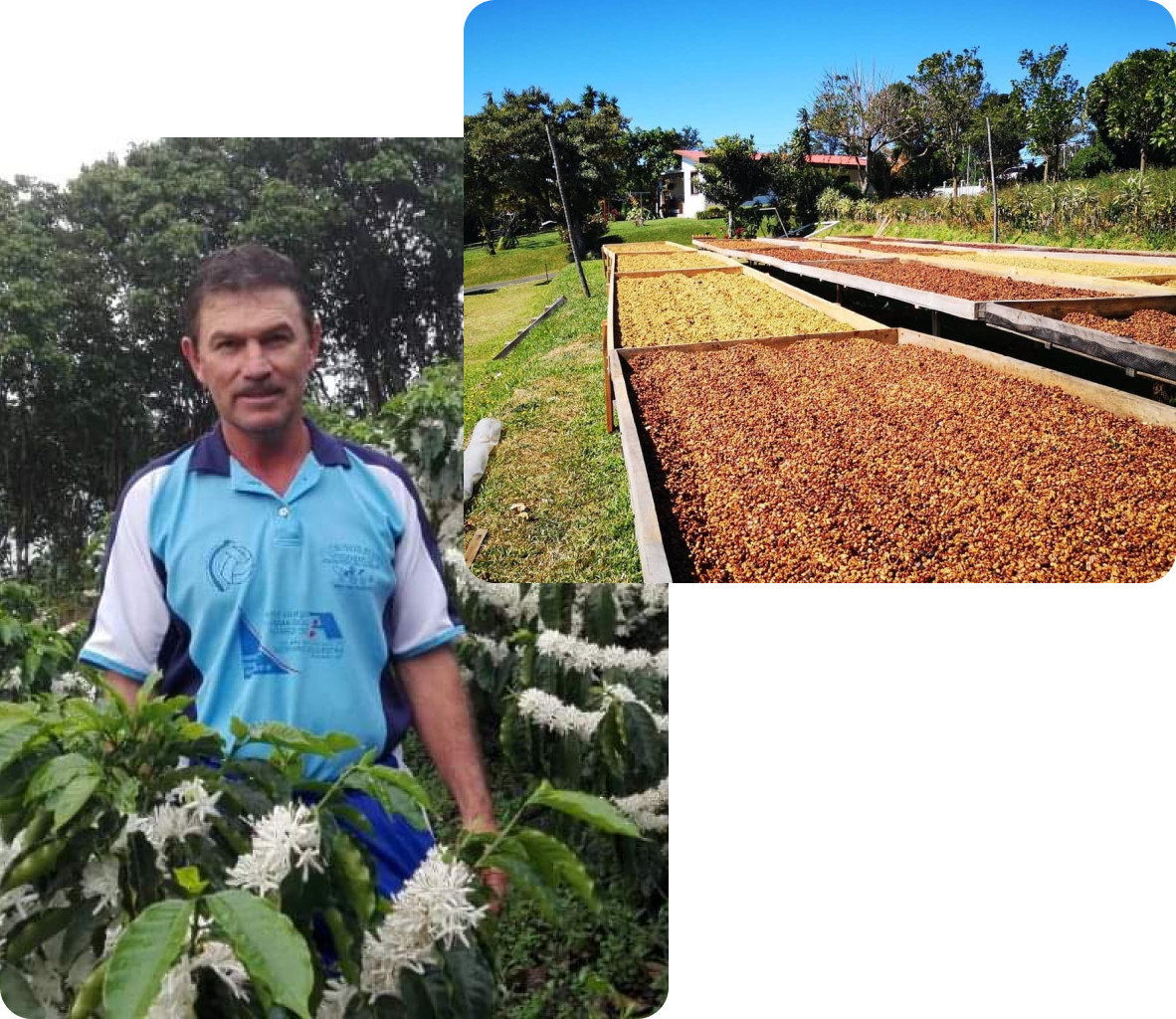 Owner Marvin Barrantes named his farm after his mother, Elisa Alfaro Hidalgo. Doña Elisa was well known in the town for her beautiful blue eyes. The locals of San Luis de Grecia said that only a queen could have such eyes and nicknamed her, "Reina Elizabeth." Marvin also explains that, in addition to her beautiful blue eyes, Doña Elisa's kindness also rivaled that of a queen.
Mikafi Experience
Order, receive, scan QR code, dive in!